Product Feature
Technology for high performance and accurate design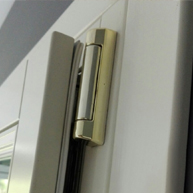 Ventilation
Our windows with a bottom-hinged frame are supplied standard with an additional device that allows the window to be opened a few millimetres at the top.
This ensures correct ventilation of the home without excess heat loss and prevents the formation of  condensate and mould.
Concealed hardware
To give a more stylish frame, while maintaining standard performance, our bottom-hinged frames (>78 mm thickness) can be supplied with concealed hardware, which is completely invisible when the window is closed.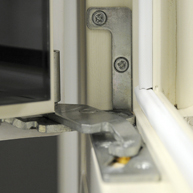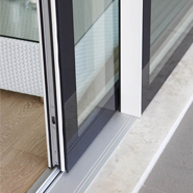 Thermal-cut sill
All our French windows come with a thermal-cut sill, which offers the following advantages:
reduced heat loss
reduced condensation, the cause of mould formation
reduced noise transmission
Weather-Strip
All our frames come with three weather-strips for thermal and acoustic insulation, a guarantee of excellent performance over time.